About PROMET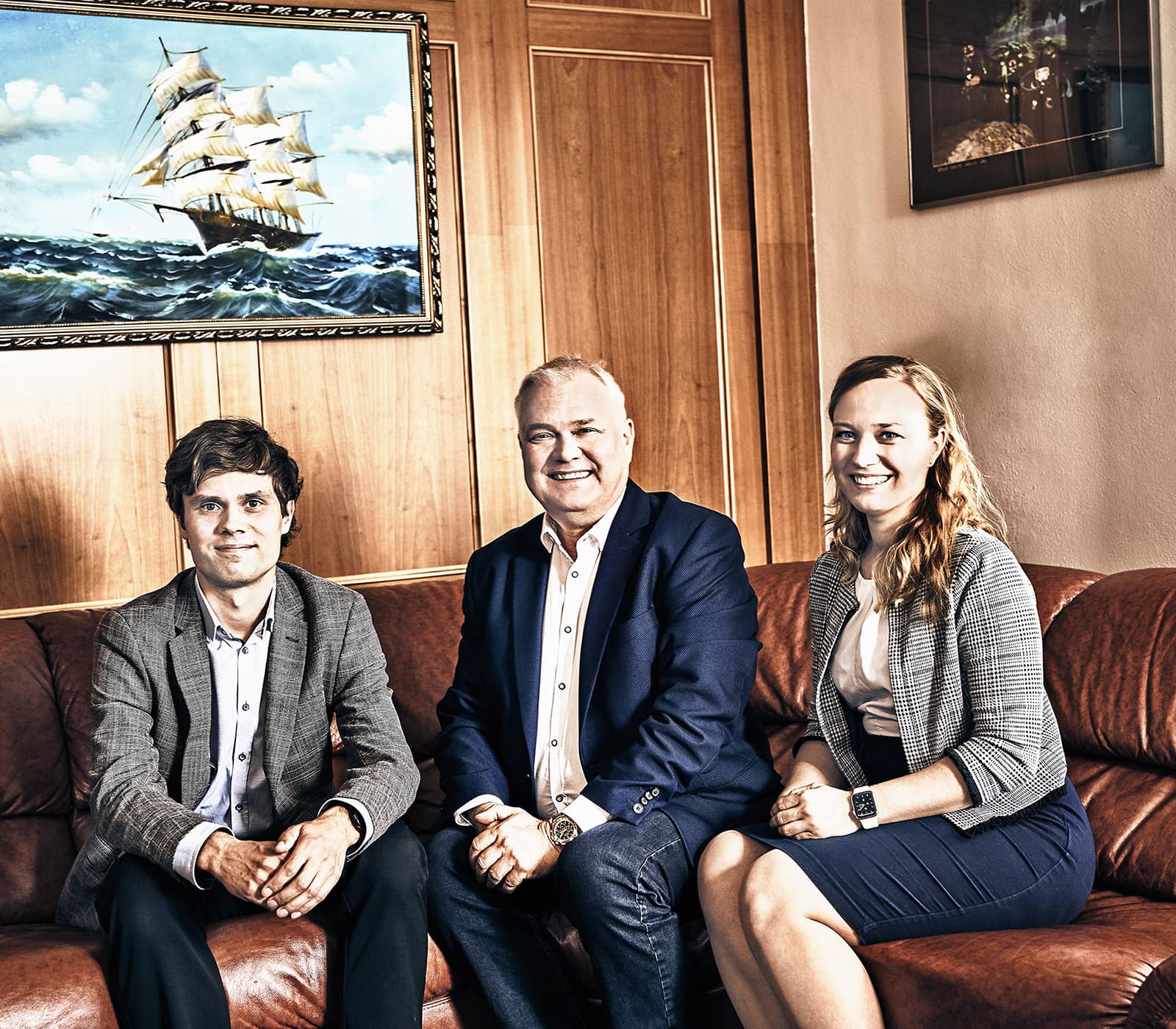 Holding PROMET is a family business established in 1992 in Czech Republic, where it remains headquartered. We are focusing on machinery, metallurgy and engineering. We seek to keep developing the group that is able to use synergies, know-how and professionalism to cover variety of different production processes to create a final product. Our companies create a valuable unit that can provide environment, tools, production parts or final product for different industries. We are able to build a production hall, infrastructure, furnish it with technologies, provide tools and jigs or finalised parts including the assembly and central services.
Stretegy and values
Our strategy lies in long term development of industrial structure to be able to provide the variety of production processes for different industries, same as sustainable approach towards it. We focus of found key areas, metallurgy, light and heavy machinery and engineering where we look for synergies and effectivity for us as well as our customers. We invest into the companies where we see potential of growth and synergies of one of our divisions within our current structure. We support fairplay and professional approach, we follow sustainable and ethical entrepreneurship, proactive work culture and respect the development cure of our businesses as well as new projects and education.
Vison, mission & motto
Vision
The vison of PROMET is to create the solution and lighten up the industry in physical and well as metaphorical sense.
Mission
We endeavour creation of sustainable and safe industry that brings complete production solution to our partners to make their plans realistic.
Motto
We build environment where your ideas can grow.
Diversification per division
Holding PROMET is based on the 4 divisions, developed organically and through acquisitions. We emphasize synergies and combination of our products and services for our partners in line with our motto: "We build environment where your ideas can grow."
Our companies
The group has almost 40 subsidiaries where almost 20 are production companies.
Our employees
Since 1992 and team of 20 people, our business grew into number of teams employing more than 4400 people today.
Our history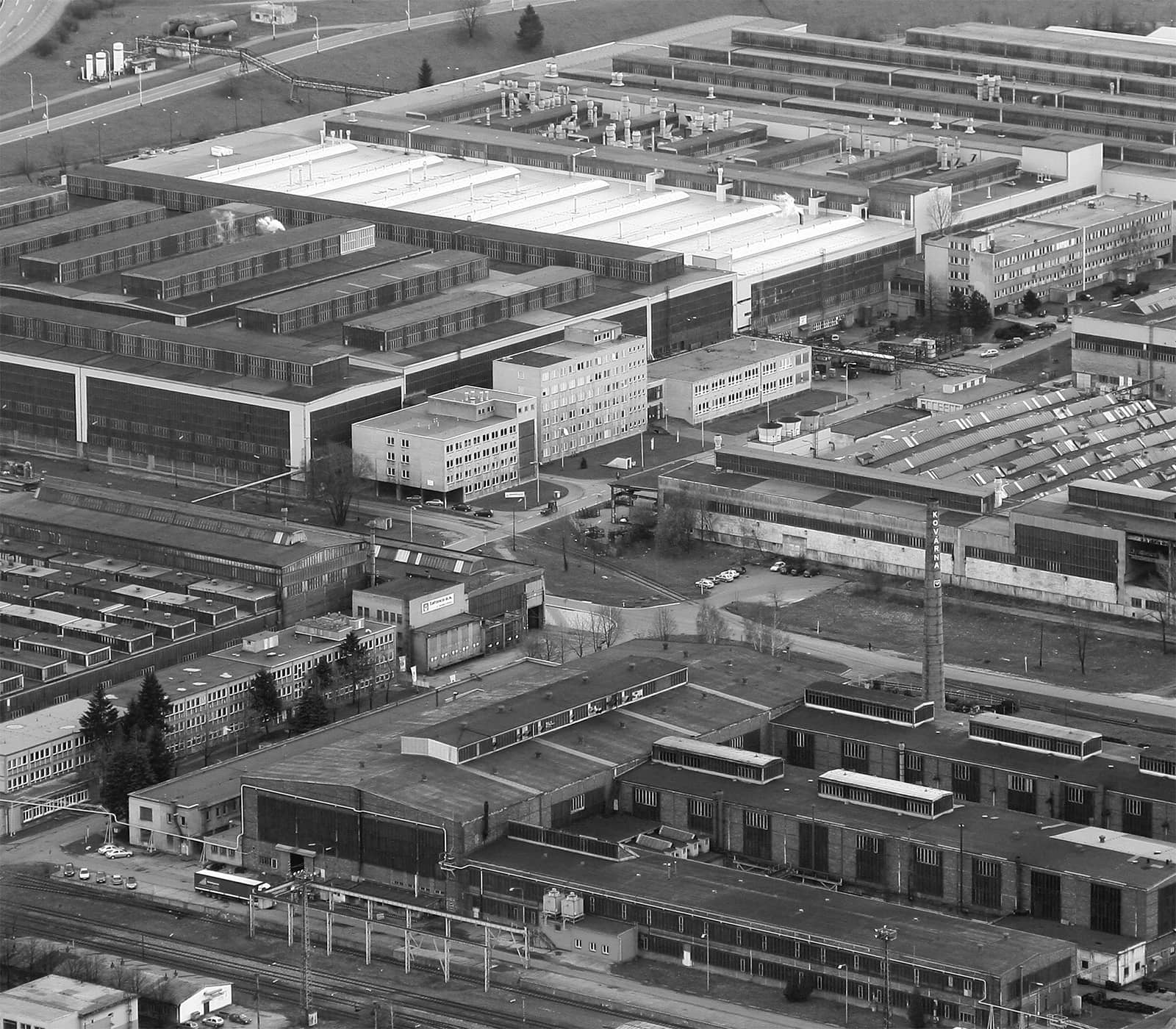 1992
1992
Establishment of the first company Procento spol.s.r.o. (now PROMET CZECH s.r.o.)
In February 1992 our very first company under name Procento (percentage in Czech) was established. This entity was based on trading of the raw materials and technologicals units' projects for foundries and steel plants of Europe.
1999
1999
Purchase of the first production company Slévárna Vsetín (now PROMET FOUNDRY a.s.)
As the Promet's business grew the first investment into production facility came along. Our choice was a foundry in the neighbouring region called Slévárna Vsetén that owned a unique Lost Foam technology, and its core business was in hand moulding as today.
2000
2000
Establishment of Slovakian subsidiary Promet Slovakia s.r.o.
Growing abroad with the business of raw materials became an opportunity of a subsidiary in Slovakia. The company continues to trade raw materials for foundries and steel plants in Slovakia and Hungary.
2001
2001
10 years of business
Hitting 10 years mark in our business, we established a parent company Promet Group that took over the coordination of central services and group strategy. At the same time, we purchased an office building where we have our current headquarters.
2007
2007
Growth of logistic needs into Promet Logistics a.s.
Having high demand of logistics of the raw materials and casting from our production, the team allocated for the logistics was parted into a new company Promet Logistics. New logistics company continues on securing our own needs, purchased new trucks and developed external customers. Up to now the company secure the logistics needs for every company in the group.
2008
2008
Back to the roots in engineering with majority share in Kofing a.s.
Diversifying our portfolio of companies, we purchased majority in engineering company Kofing. The company focuses on technological units, pressure components and welded structures and was a first subsidiary of an engineering segment of our group.
2010
2010
Diversifying into machinery
In 2010 we established subsidiary parent company Promet Tools for future acquisitions and creation of the machinery division of our group.
2011
2011
Purchase of 100% share of TAWESCO, former subsidiary of Tatra
The year 2011 was a very important for our group in growth through acquisition target. New member Tawesco (acronym originally aiming at TAtra WElding and Stamping COmpany) was fully transferred under the roof of Promet family from Tatra and became one of the key companies in our group.
2013
2013
Acquisition of TATRA TRUCKS
Two years later we acquired the company Tatra itself from whom we recently purchased their former subsidiary. Tatra was acquired from insolvency auction back into hand of Czech owners, where we hold 35 % and the rest is owned by our partner Czechoslovak Group. Legendary car manufacturer with unique concept of chassis is one of the gems of our group.
2016
2016
Further acquisition growth with ZPS Prefix and Elektromont Brno
In 2016 our organic growth was strongly supported by two other acquisitions. The metallurgy division was strengthen by new machining facility ZPS Prefix (today Promet Prefix) to secure final surface treatment for our castings and engineering division grew through 25 % share purchase of electro company Elektromont Brno focused on heavy and weak current projects.
2017
2017
Purchase of welding company Stecomtra
Growth of machinery division was secured by another new member of the group, welding company Stecomtra, that focuses on production of frames and components for trailers. Building on development of the current business lines of the machinery division, Stecomtra broadens the portfolio of heavy weldments we are able to offer to our customers.
2017
2017
Successful finalisation of the re-structurisation of the construction company Vamoz
After focusing on metallurgy and machinery, another development was in our third division. Engineering was joined by the company Vamoz – Servis that we led through successful re-structurisation. As a new member of the group, company focuses on the construction business and turnkey projects mainly for industrial clients.
2018
2018
Successful finalisation of acquisition and re-structurisation of Spanish owned company Essa Czech spol. s.r.o. (now Tawesco Automotive s.r.o.)
After to years of string acquisition growth, the group planned to stabilize the structure and involve the new members. However, on the top of the plan the growth of the machinery division was enriched by new addition, an automotive parts supplier Tawesco Automotive. The facility produces metal parts for car and truck skeletal structures. This particular addition strengthen our position towards our automotive industry in Europe.
2019
2019
Finalising the fusion of companies under Stecomtra name
After a quite strong acquisition growth our group concentrated on inclusion of the new members. One of such processes was uniting all three companies of Stecomtra name under one entity.
2020
2020
Significant investments into machine assets of PROMET entities
Year of 2020 was very important investment activities to support the organic growth of the group. The most significant investment of this year was undoubtedly transfer press by Shuler that was implemented into our Tawesco in Kopřivnice.
2021
2021
New development chapter of PROMET
We opened a new focus of our group into the development projects of non-industrial nature. We started to work on 3 projects located in Ostrava region.
2022
2022
ĐURO ĐAKOVIĆ becomes member of the holding PROMET
Being a significant year, 2022 was not only our 30 years anniversary but also an important year, when we finished acquisition of Đuro Đaković Grupa, one of the most valuable industrial groups in Croatia. The company opened the door for us to rail and expanded our options for machining and energy projects.
1990
1995
2000
2005
2010
2015
2020
2025
1990
1995
2000
2005
2010
2015
2020
2025